MOTOBECANE MOBY 50V
The 1980 Motobecane Moby 50V is a popular model of vintage mopeds made by French company Motobecane. It is a piston port 50cc engine with dual clutches and a variator.  One clutch is used to start the moped at low RPM and the other clutch engages at higher RPM to move the variator.  The variator allows for a different range of power to be applied to the wheels.  For example, when going up a hill, the moped will variate to allow for more low-end torque.  On straightaways, the variator will open fully to allow for more top-end or top speed.  The variating transmission married with sprocket gearing makes Motobecane a popular moped for vintage moped racing.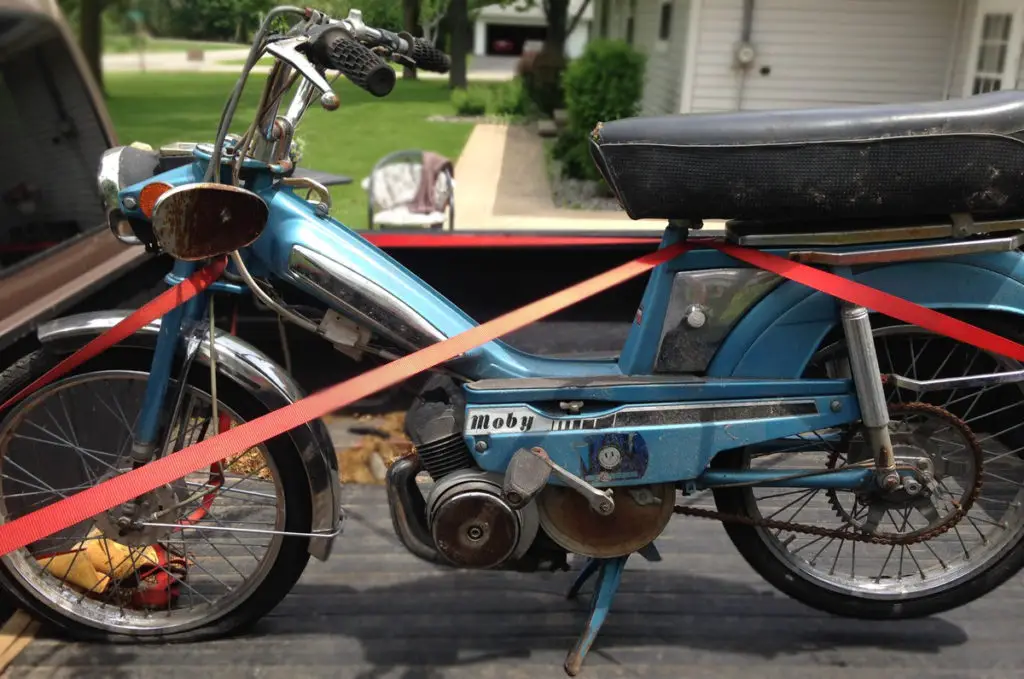 Trevor built his Motobecane 50VL into a moped race bike with some good performance parts and didn't stop with the engine only on this build.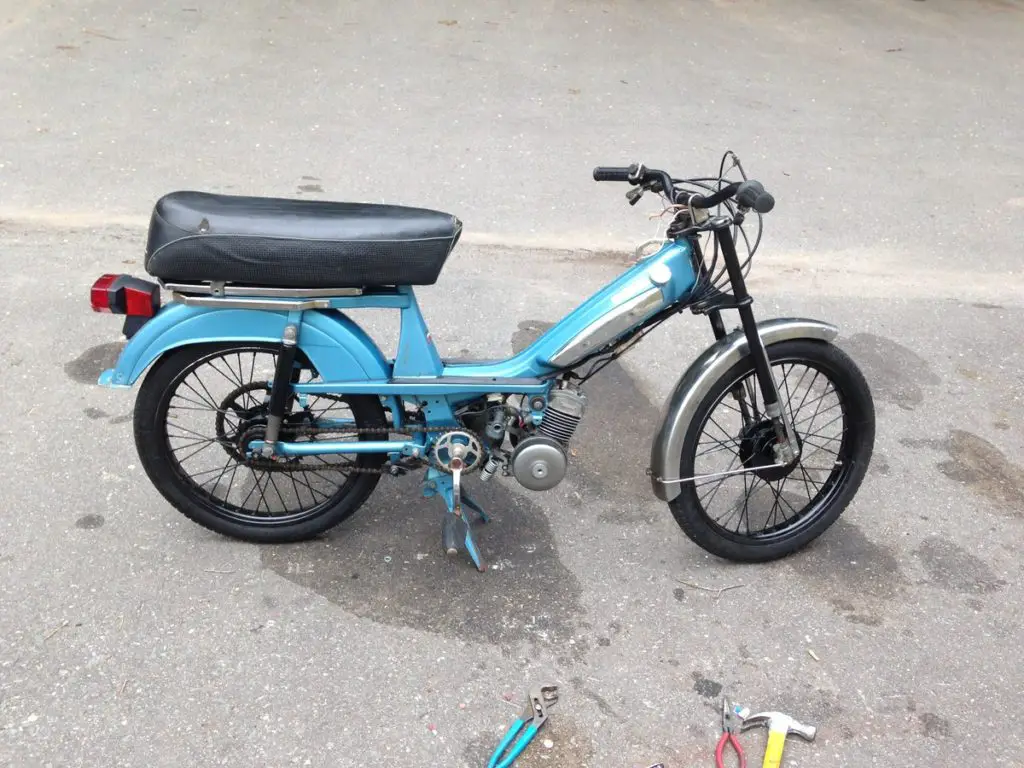 MODS
Trevor chopped the rear frame of the moped and removed the rear fender.  He removed the doubles seat and rear rack under it.  The top rear shock mounts were relocated closer to the frame. The helmet hook, fork covers, and headlight brackets are removed as well.  The taillight was relocated behind the new solo saddle seat. Finally, the front fender is removed as well.  Our guess for weight reduction and it looks more nimble without it.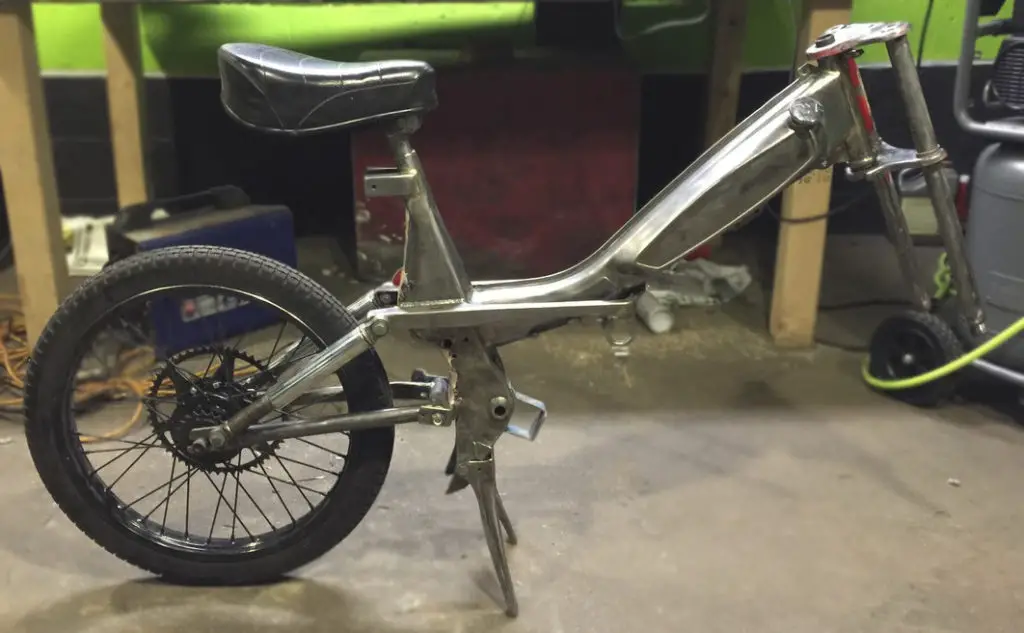 APPEARANCE
The frame was stripped from its Motobecane "Blue Chip" color for House of Kolor Stratto Blue. The forks are painted a nice gloss black. A new headlight is added with new mounts to the forks.  Fork brace has been relocated to the front of the forks. The spoke wheels are swapped for black painted cast alloy wheels. The rear shocks upgraded to black and gold air shocks.  Center stand is removed and a left side mount kickstand is used instead. Finally, a set of custom foot pegs replace the original moped pedals.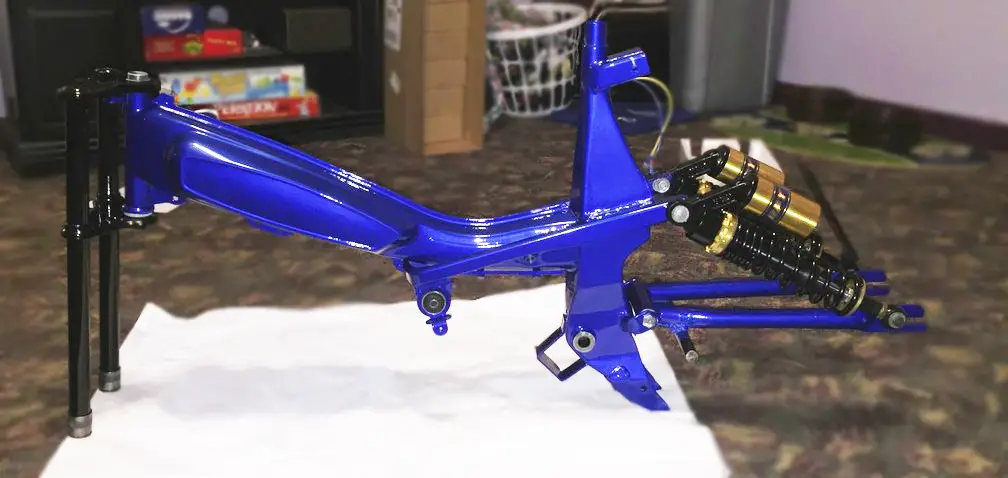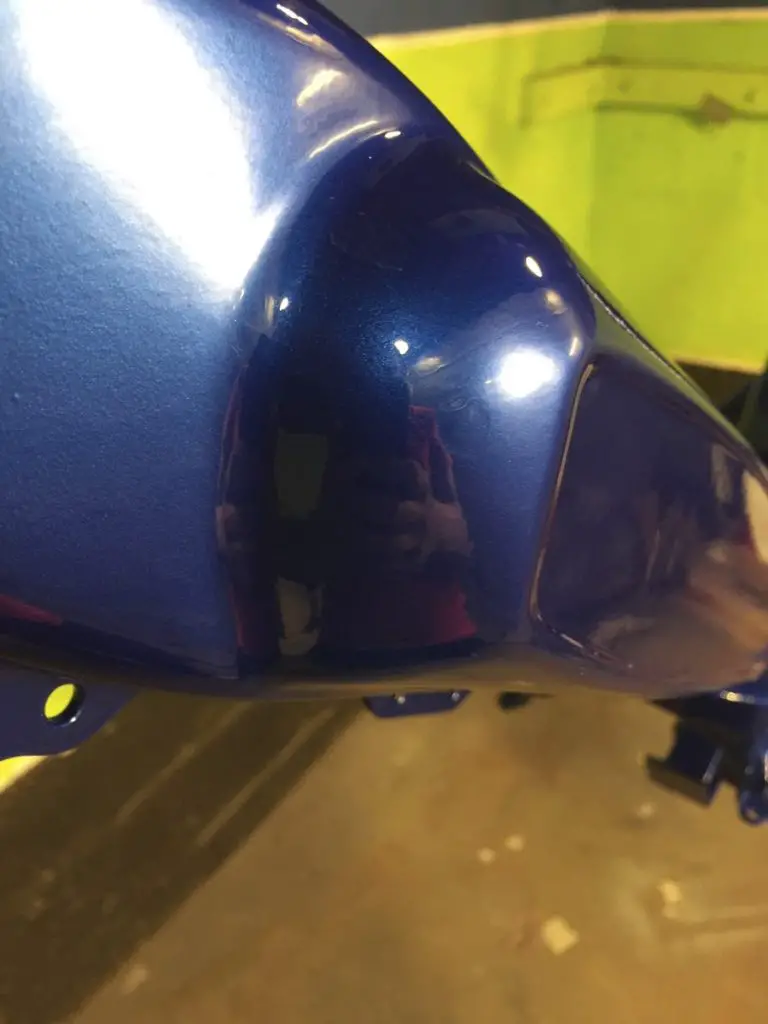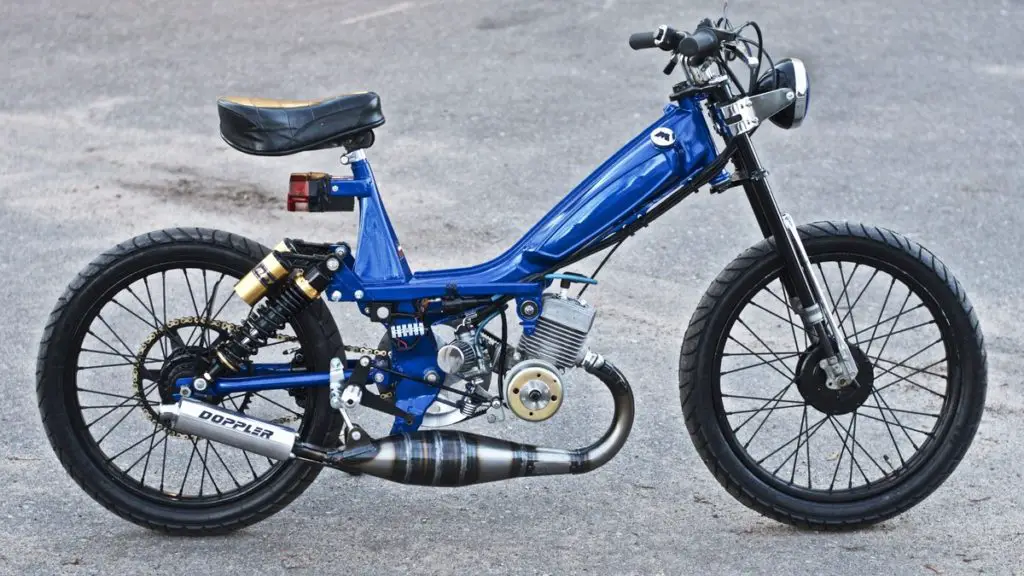 ENGINE
There are a lot of great performance parts on this build.  To start off with, the original piston port AV7 engine was removed for a Motobecane case inducted AV10 full build.  AV10 cases house a Motobecane Doppler ER1 crank. The top end of the engine is a Motobecane AV10 50cc Polini.  If you ask any true Moby fans (as I have) 50cc is the "only" way to go on a Motobecane.  A Dellorto 19mm PHBG Carburetor with a nice chrome air filter mounted to a Doppler intake.  A Doppler ER3 varitor moves the power to the Doppler pully that then moves it to the wheels.  Ignition is provided by a Motobecane CDI. A custom launch lever was built by Trevor and a Dobbler exhaust pipe to finish off the engine build.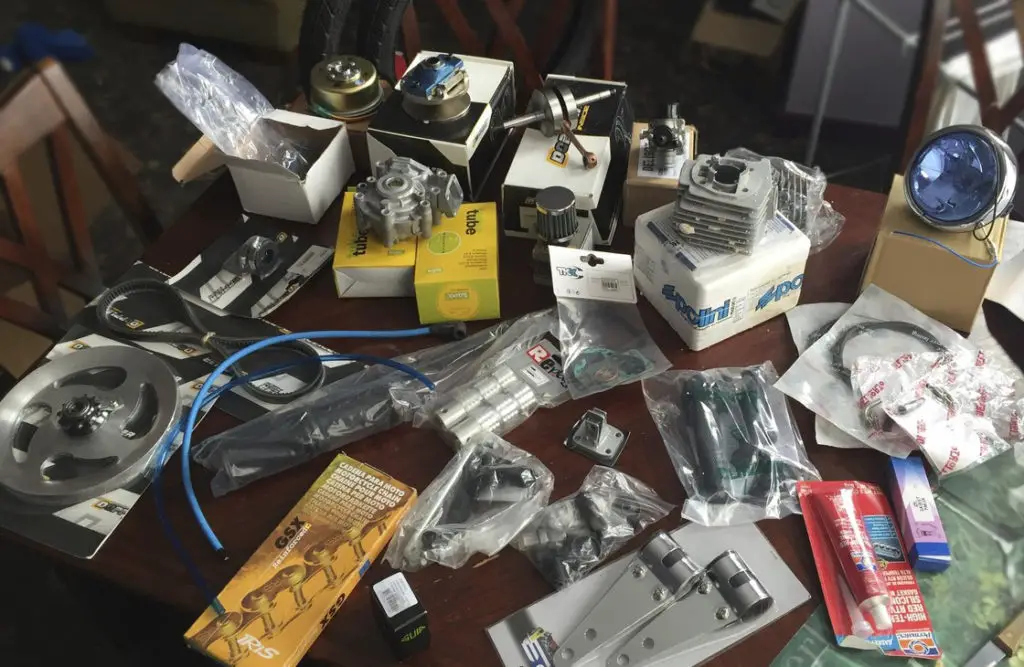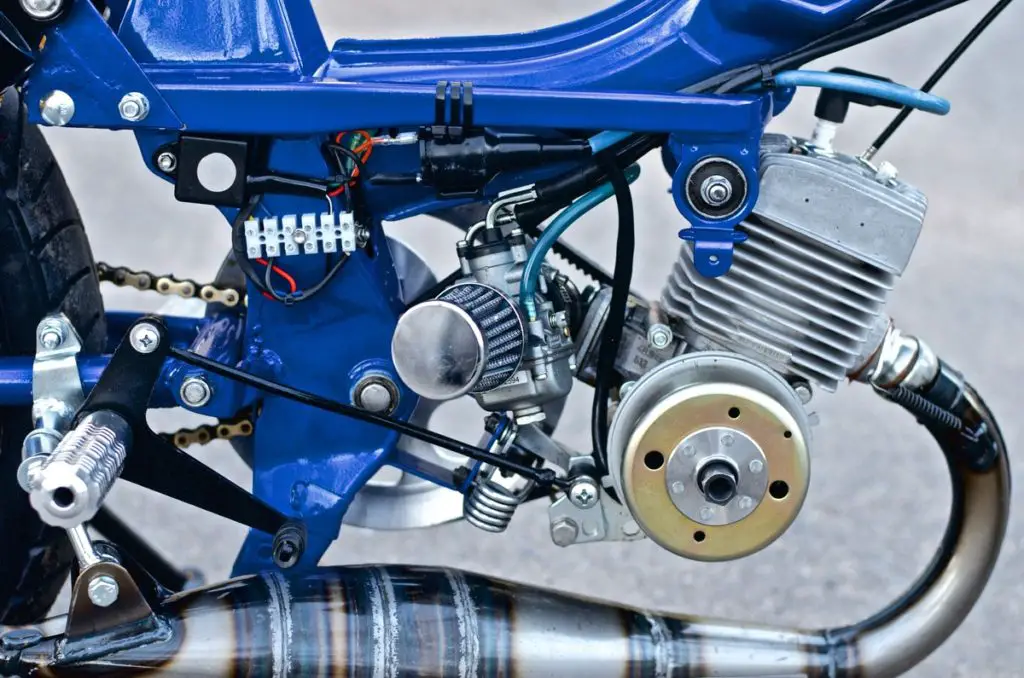 THE BREAKDOWN
Head – Polini
Kit – Polini 50cc
Crank – Doppler ER1 Crank
Exhaust – Doppler
Intake – Doppler AV10 intake
Carb – 19mm Dellorto PHBG
Air filter – Metal, Chrome Air Filter
Ignition – Motobecane CDI
Pully – Doppler
Variator – Doppler ER3
Launch Lever – Custom