The General 5 star vintage mopeds were made from 1979 to 1985.  It is one of the more popular "top tank" mopeds.  The General 5 star is a clone of the Peugeot TSA model moped. A Minarelli or Sachs engine powered the 5 Star mopeds.
Beth from Portland purchased the 1980 White Lightning General 5 Star from a moped builder in Southern California. The General has been a solid moped and has some good performance upgrades.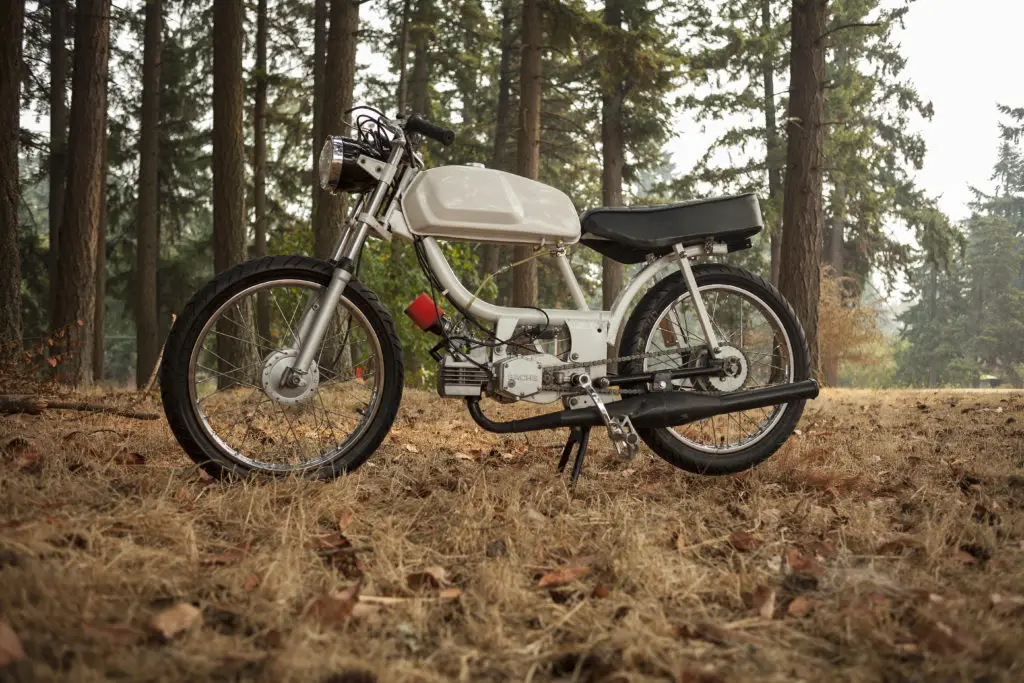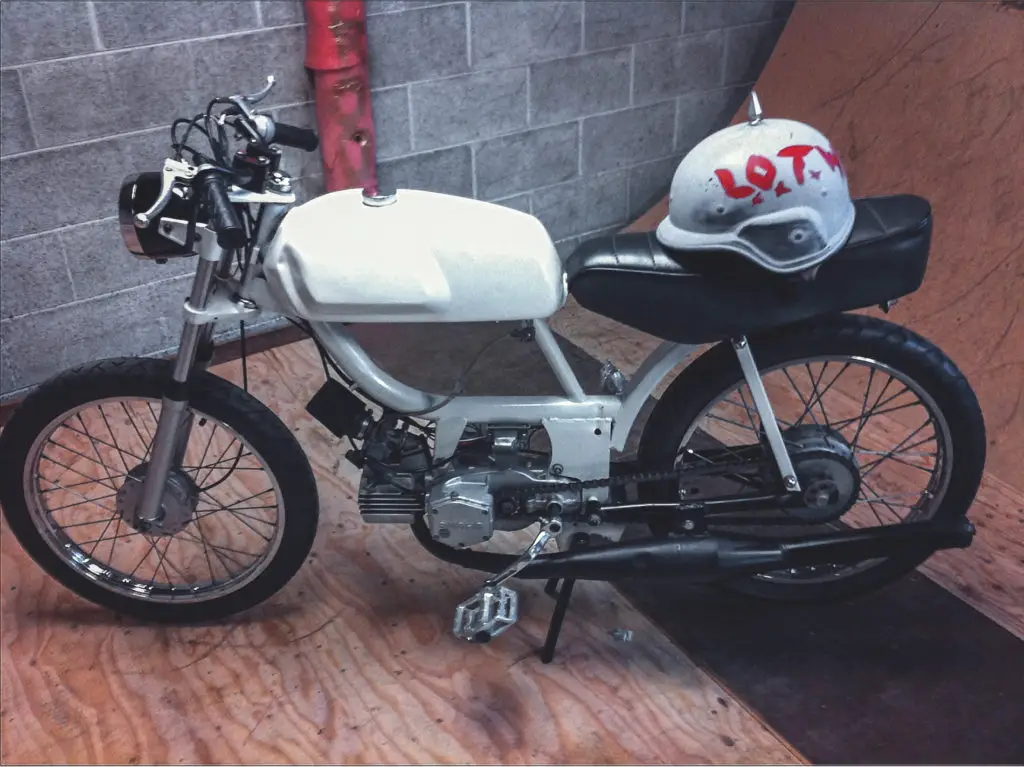 General 5 Star Appearance
Clean and minimalistic are the words I would use to describe this 5 Star.  It is difficult to find these vintage mopeds with the original plastic molding and covers.  Luckily the General frame looks so good that is doesn't need plastic covers. White painted frame and tank with accent stripes. The paint also has red, white, and blue flakes in it. Black painted bullet headlight bucket with copper headlight bezel. Chrome pedal arms paired with silver aluminum BMX pedals.  Finally, Brown leather seat and matching handlebar grips.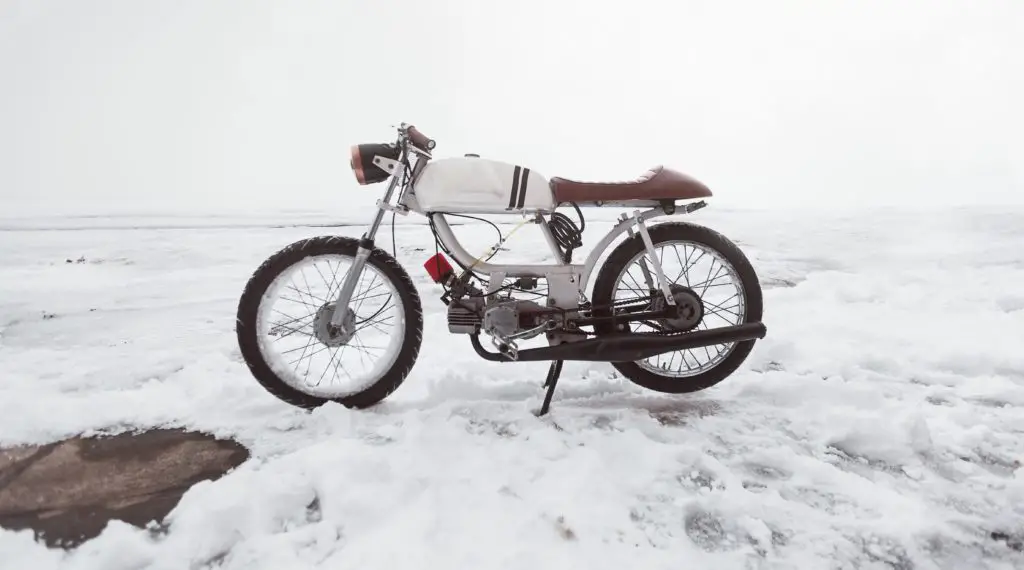 MODIFICATION
The fenders are removed, along with the plastic covers. Steel tubing replaces the rear shocks. Fitted to the 5 Star frame is a Honda CB550 cafe racer seat. "M" handlebars mount to the top of the General forks. Fixed to the end of the frame is an L.E.D. taillight. A nice silver gas cap finishes the list of modifications made.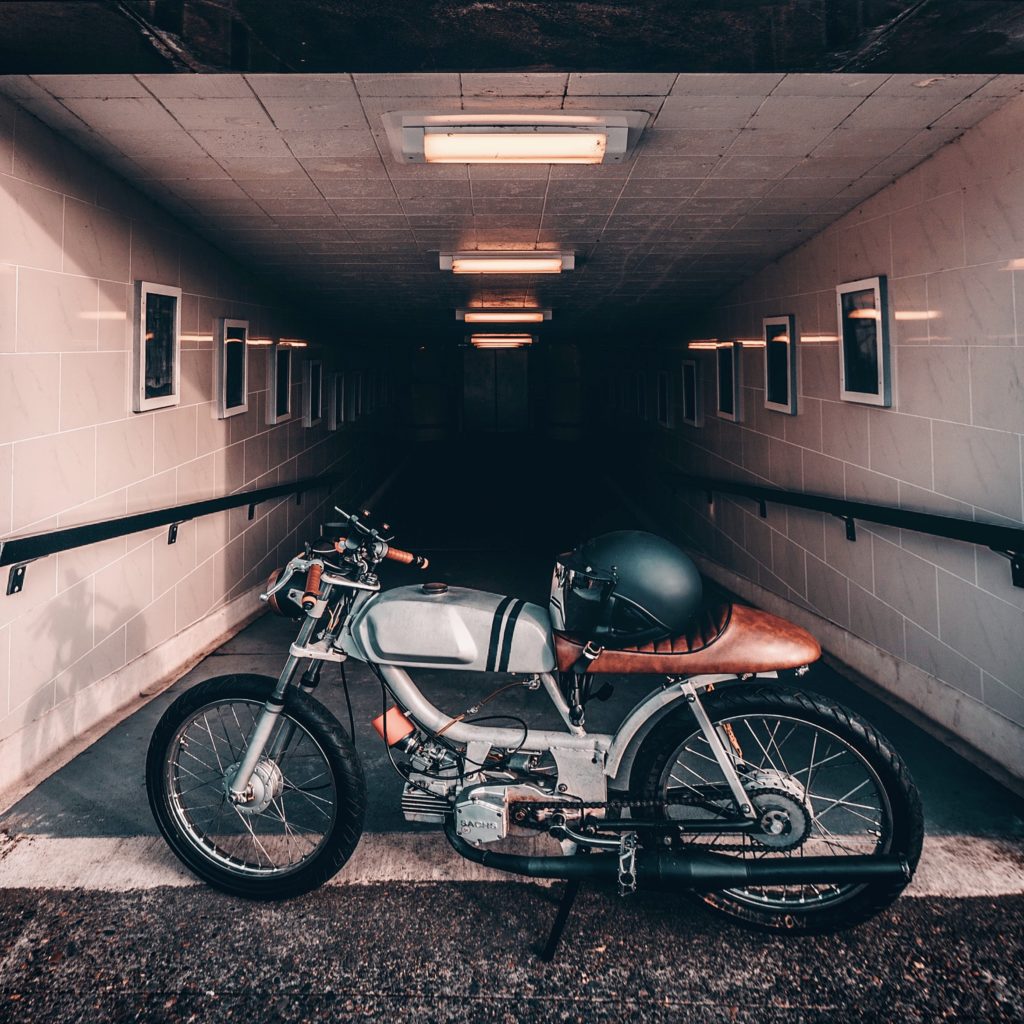 ENGINE
Sachs made the 505 engines in different models. The least restricted was the 505 1/d. It came with a longer stroke, bigger displacement, and higher compression ratio.  The 505 on this general is rebuilt with new seals, bearings, and gaskets. An Athena 80cc reed valve jug replaces the original 49cc jug. PHBG Dellorto carb and intake topped off with a 45-degree air filter. Custom exhaust mounted to the swing arm. The General is rigid to accommodate the exhaust mount.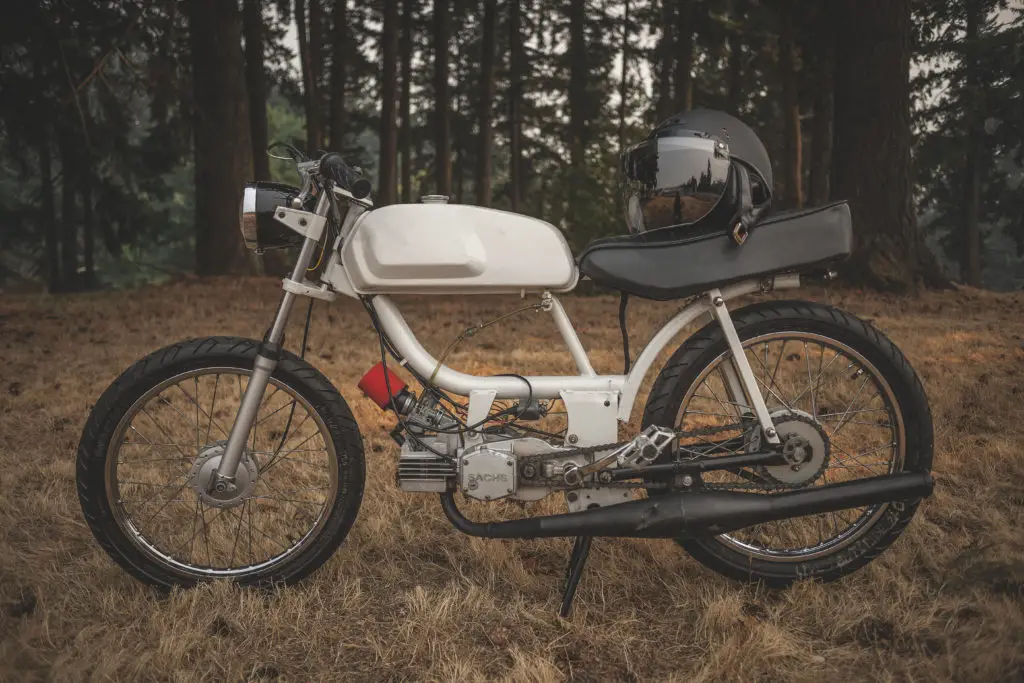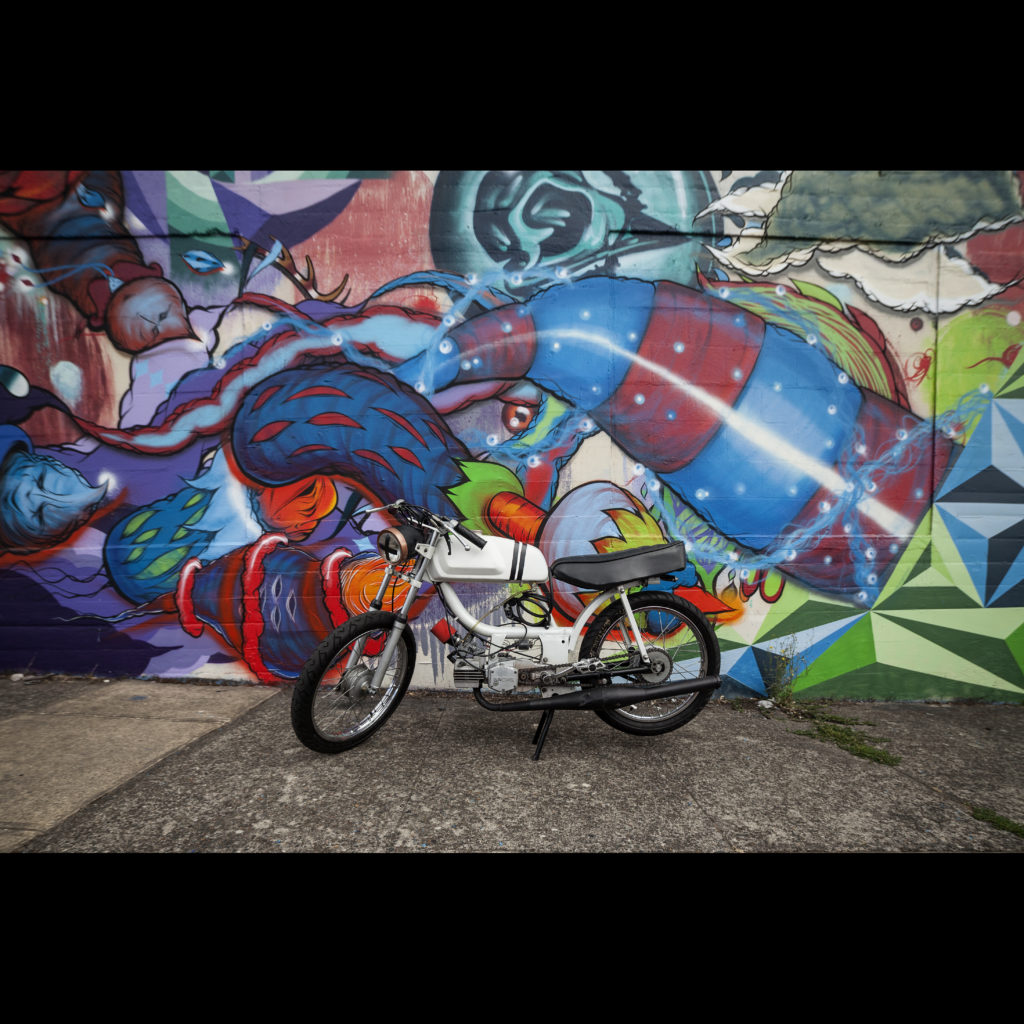 The General 5 Star top speed is around 45 mph. Beth likes to keep the speed around 30 mph. In the future, Beth plans to relocate the exhaust mount and add the rear shocks.