Today's Moped of the Day is a nice Puch Maxi N. This Maxi belongs to Evan instagram.com/evancremers/, he has done a good job at building this Puch into a bobber style Moped.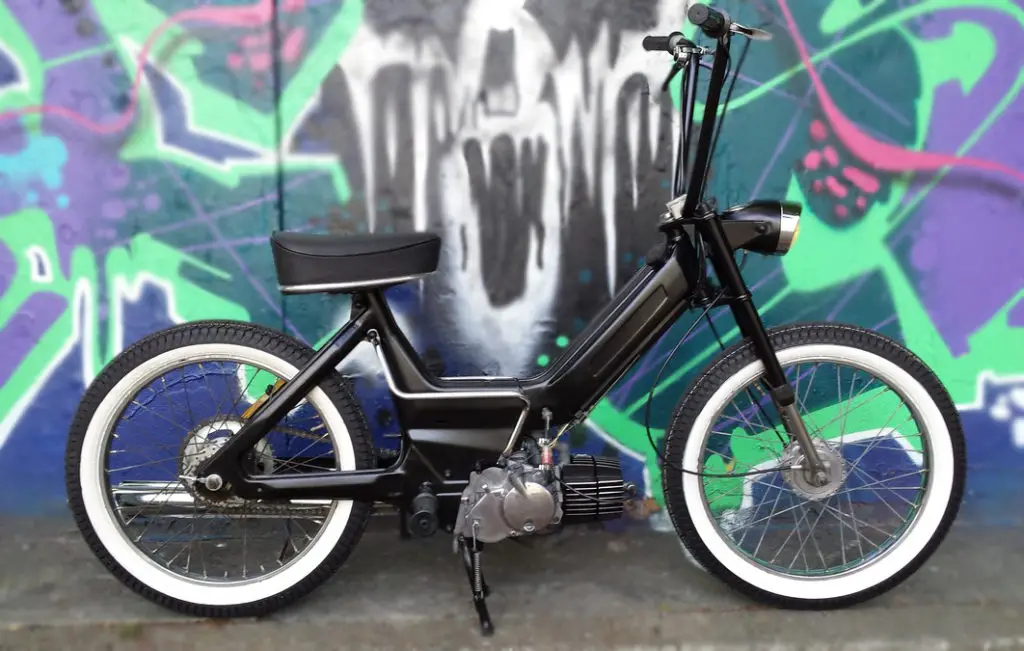 PUCH MAXI N APPEARANCE AND MODS
What makes the Maxi N models stand out from other Puch Maxi models is the rigid frame.  Along with the rigid rear end is a rear fender separate from the frame.  Painted flat black and stripped down of both fenders, decals, rear rack, pedals, and crank.  Original seat is swapped for Puch triangle seat. Black bullet headlight with chrome visor bezel replaces the black euro headlight.  Tall ape hanger handlebars add to the bobber appearance. Tailight and license plate relocated to rear tail.  Finished off with a pair of Sava B7 white wall tires on original spokes.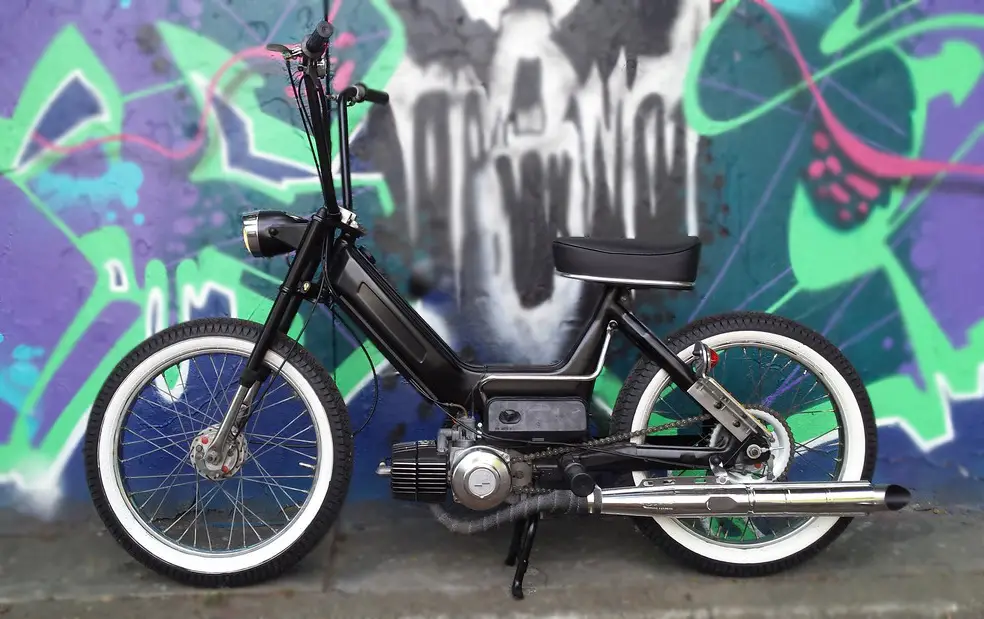 ENGINE
This Maxi N has been kept reliable and stock. Small changes to the appearance of the engine have been made. The cylinder and head have been painted black with metal exposed fin edges. Clutch and magneto covers have been polished.  The exhaust header has been wrapped and the baffle polished.  The baffle has also been modded with an angled tip.
Photo Credit: Evan