Matt of the Queen City Barons modified Peugeot TSA is our pick for today's vintage moped of the day.  It's a nicely kept TSA, kept mostly original but with great performance upgrades. Below is a before picture when Matt first acquired the moped from Dos Cycles.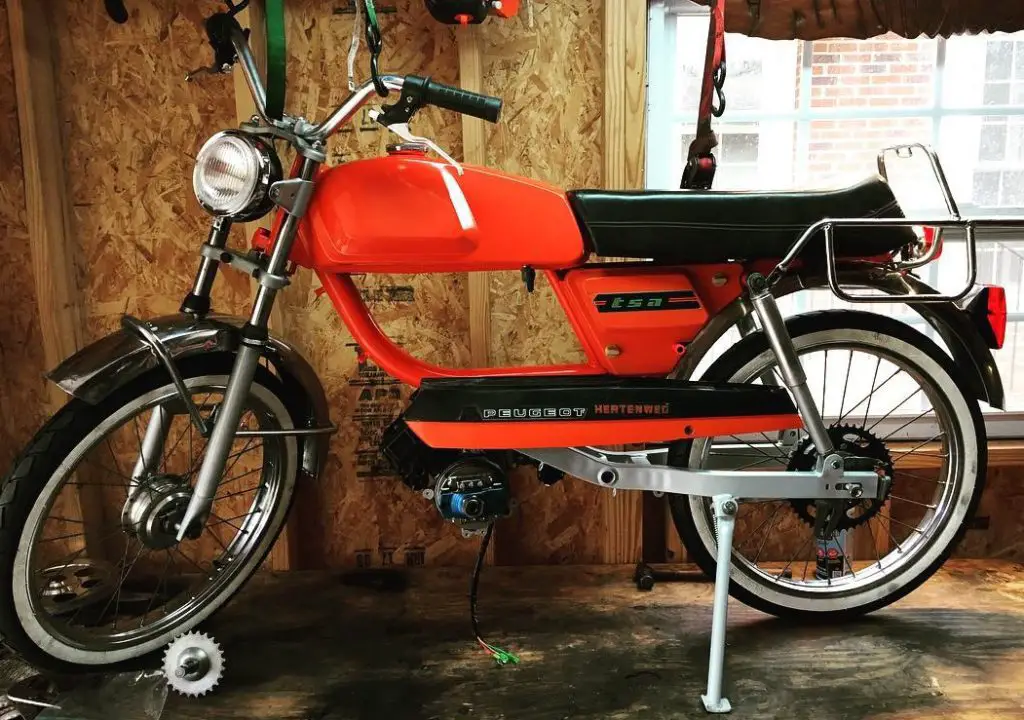 PEUGEOT TSA APPEARANCE
This Peugeot TSA has been restored beautifully.  The White Wall tires make the overall look of the moped scream classic. All of the metal has been cleaned, and the silver accents on the bike have been restored as well. Original center stand swingarm replaced with Malossi left side kickstand swingarm. New levers and grips.  Pedals replaced with pegs.

ENGINE
Liquid cooled Polini 70 | Polini cases | Doppler crank | Doppler ER3 variator | Dellorto 21 PHBG | Doppler pulley with Tomahawk braces | Giannelli Sport pipe | Malossi swing arm | Bosch electric water pump | Full DC setup with battery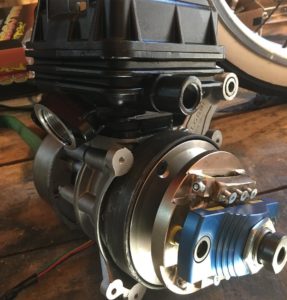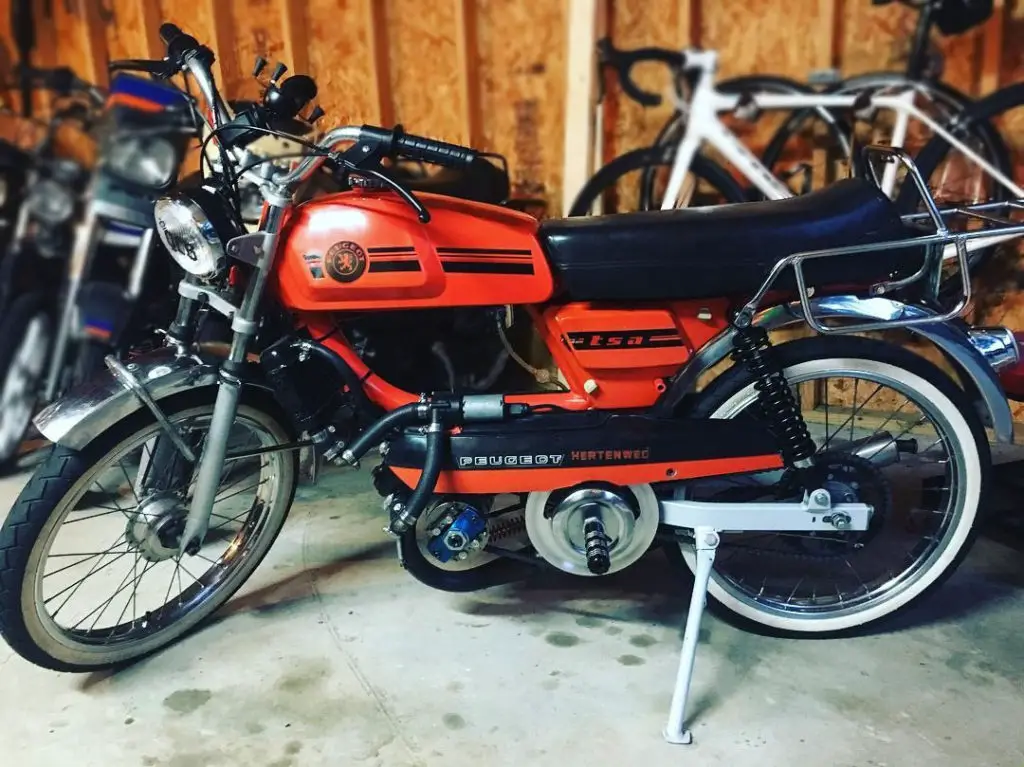 THE BREAKDOWN
Polini 70 Liquid Cooled
Doppler race crank
Gianelli pipe
Doppler spring
Malossi racing swing arm
Bosch water pump
LED lighting
Converted to DC
Pull start
Treats CDI
19 PHBG with 92 jet
Completely powder coated
Doppler pulley
Tomahawk pulley braces
Er3 variator