Moped of the day is an original 1980 Carabela Carrera also known as the Carabela Merida found on the interwebs.  I fell in love with this vintage moped while visiting Quarter Kick in Kalamazoo MI.  Chad owns a beautiful Carabela Carrera and also runs and operates Quarter Kick Vintage Moped shop.  The Carabela mopeds are built in Mexico or Hecho en Mexico.  "Lets get into it!"
CARABELA CARRERA MERIDA APPEARANCE
At first glance, the Carabela Carrera looks like another top tank moped.  Then at a second glance, it looks like a Peugeot TSA or General 5 star moped.  But then I took a closer look and this Carabela is very similar to those mopeds but the tank is a bit sleeker and the side walls do not pop out as far as the Peugeot or General/Lazer tanks. The frame is almost a complete replica of the General or Lazer Sport 50 along with the side covers, engine mount, and center stand.  The forks, fenders, and tail light location are different.
The cool feature on the Carabela is the foot peg mount, that looks to double as a protective cage for the engine.  The Carrera comes with large aluminum levers for the breaks and a full-length lever for the clutch if you have a pedal start version. Most Carabela mopeds come with 16-inch wheels.  Some versions have 17-inch alloy wheels or 16-inch mags.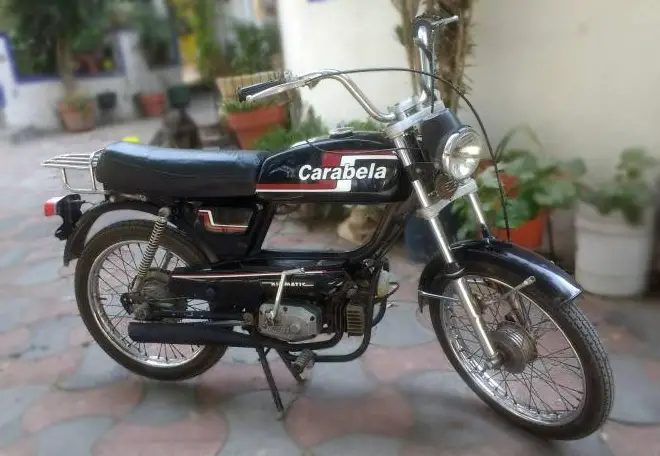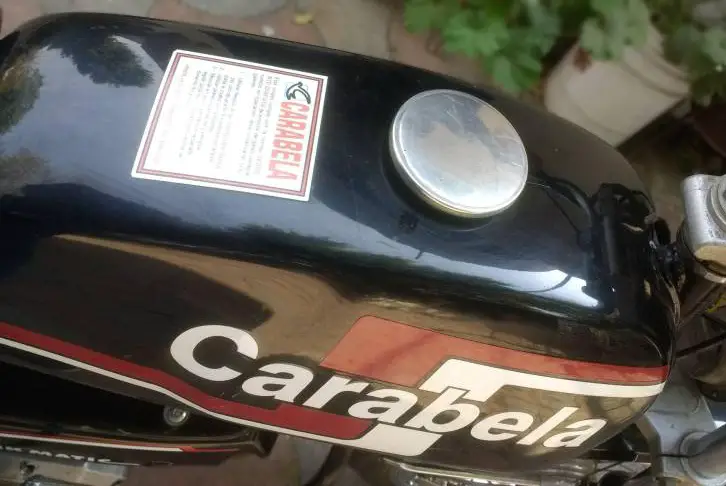 ENGINE
The Carabela Merida engine is a replica of the Minarelli V1KS. There are some differences between the two engine types but the biggest being that Carabela has bigger transfers.  The V1 is marketed as a 50cc two-stroke Italian engine.  The Carabela is marketed as a 60cc two-stroke Mexican engine based off of an Italian engine patent.  Maybe due to the larger transfers is the reason for the engine being labeled 60cc. The max speed is said to be around 45 kph or 27 to 30 mph like most vintage mopeds.