MAX'S DERBI VARIANT
Max built himself a custom Derbi moped.  Originally a Derbi Variant, now transformed into the Roach Bike.  Max built the Derbi for wheelies, curb hops, ditch bombing, and offroad riding.  "Most mopeds lack the characteristics that an off road bike would have…" – Max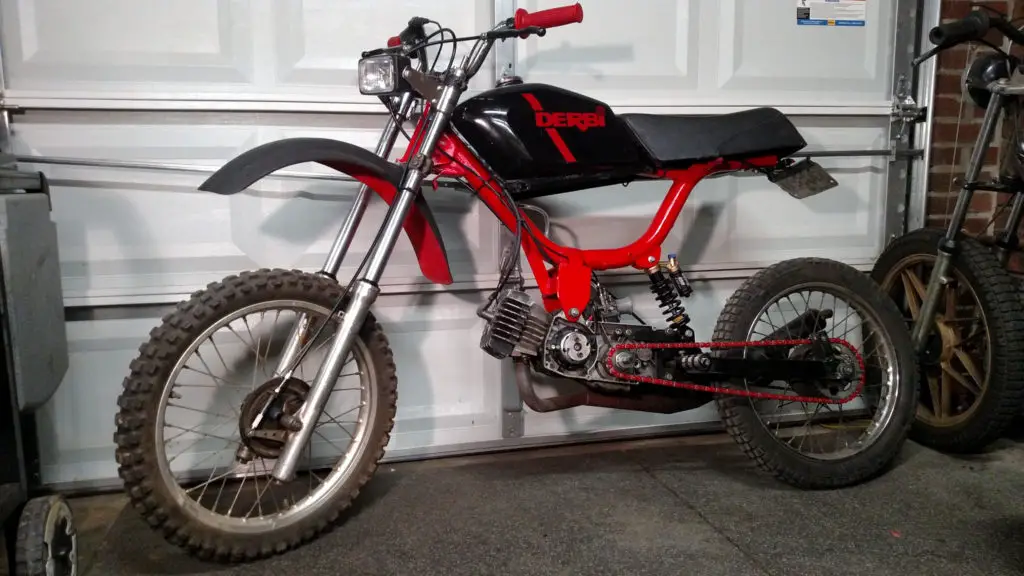 MODS
This was his first time building a bike around a custom frame.  He started with a Honda Hobbit frame because he did not want to use a stamped sheet metal frame. The Honda Hobbit frame is made of a single steel tube bent to shape.  The forks are from a Honda CR80 picked up on Craigslist.
A custom engine bracket was made to mount the Derbi Flatreed subframe.  Another custom bracket was created to mount the mono shock (now upgraded to dual shocks) to the rear.  Steel tubing with mounts was added to the frame for support and a location to mount the gas tank.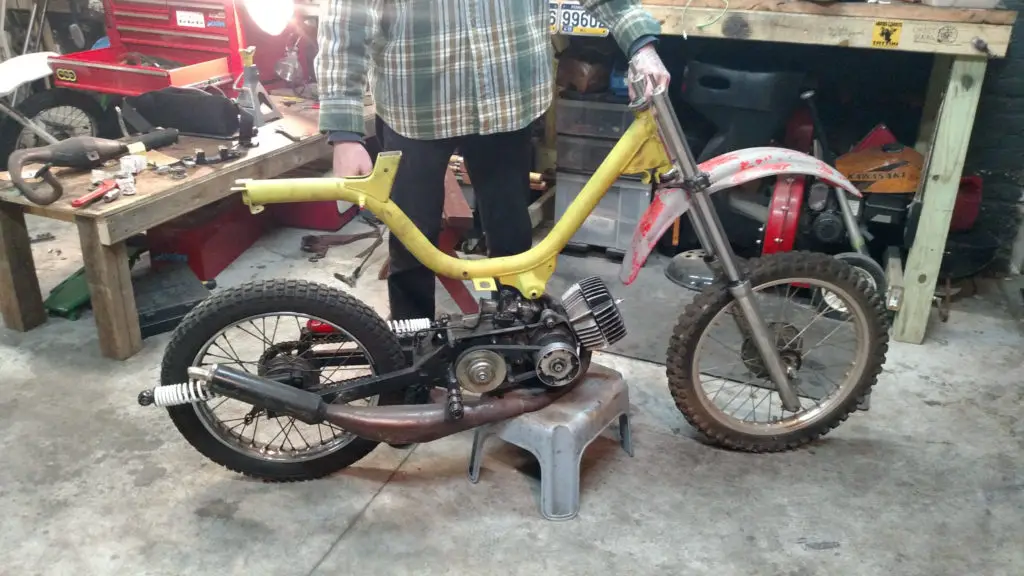 APPEARANCE
A Tomos Targa LX gas tank is used for fuel. Married with the tank is a seat from the same model Tomos moped. The frame is painted red, and the gas tank black.  The front fender is changed to black as well.  A red drive chain pulls the colors scheme together, along with red grips on the MX handlebars.  BMX style pegs replace the pedals.  Derbi moped RD50 decals finish off the look on the gas tank.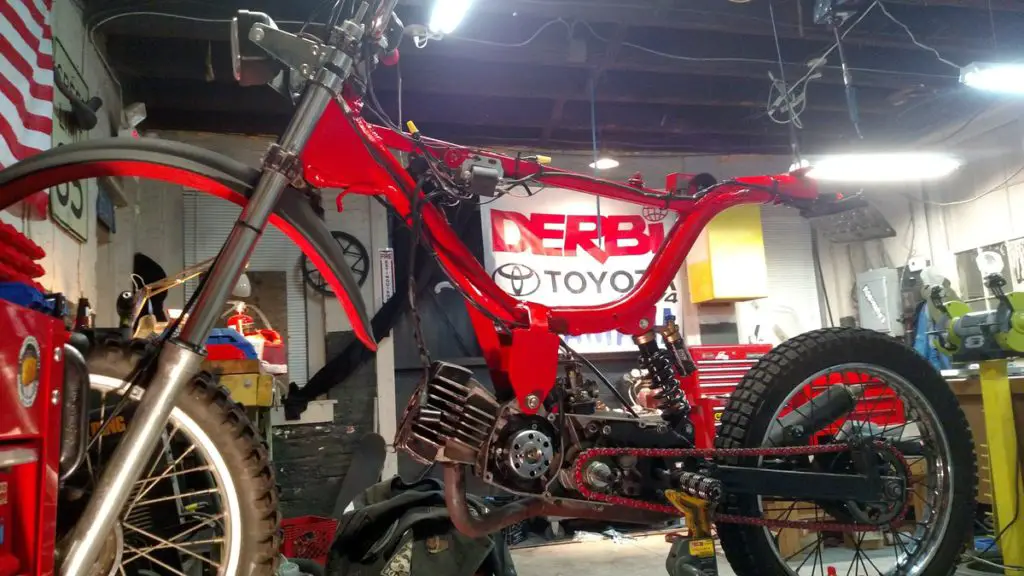 ENGINE
The Derbi Flat Reed engine and swing arm came from Max's 1981 Derbi Variant SL.  The cylinder is a 70cc Metrakit for Derbi mopeds.  a flat reed crank spins the HPI CDI and TJT variator.  Dellorto 21 mm PHBG carburetor with a velocity stack air filter. A Puch Homoet exhaust with future plans for a high mount exhaust.